KAL is a specialist in designing and manufacturing of skids and packages. KAL commenced the packaging business with CNG Boosters and is presently an integrated provider of Skids & Packages for the CGD, Oil & Gas segment as well as for strategic institutes. KAL has strategic tie-ups with large global companies providing our customers an access to cutting-edge technology.
Our offer covers the entire range of skidded packages- from CNG Boosters to process gas compressors. Our plant is certified by reputed third party inspection agencies for manufacturing these skids.
In packaging, we offer compressed air package, CNG compressor, process gas compressor, liquid / gas fuel filtering skids, fuel gas conditioning system. Skid packages are offered for various applications. They are normally transported to site and post assembly and functional testing the system is ready to plug in and start. This avoids need for any activities on site with piping and other electrical and instrumentation to meet customer specification. This service saves space and substantial time in project commissioning. A quick turn-around ensures early commencement of the plant leading to substantial cost savings.
In the past we have handled a variety of skid packages for the Oil and Gas sector and Strategic Institutes. Our design engineering team is fully tuned to meet the challenges of manufacturing any skids which meets the client's requirement.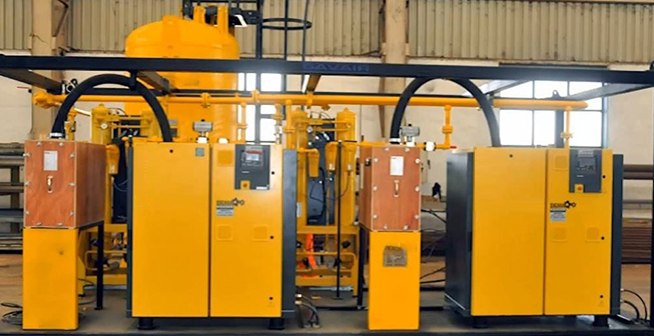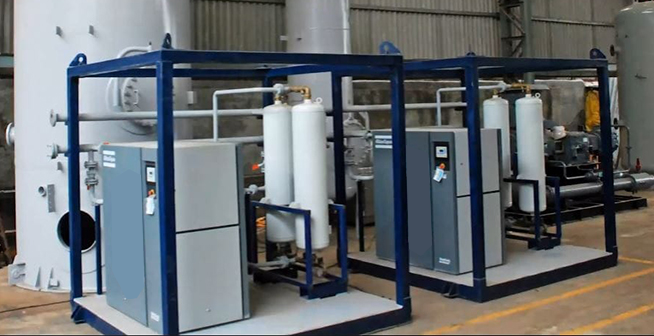 Our Portfolio includes
Compressed Air Skid

Instruments compressor package

Process Gas Compressor Package

Fuel Filtering Skids

Gas Conditioning System